Papuans in Indonesia have called on Christians around the world, including Pope Francis, to include human rights abuses on their land in their Advent prayer intentions to "show humanitarian solidarity" with them.
The call was made on Dec. 8 as Papuans marked the shooting deaths of five Catholic students in Papua's Paniai district five years ago. The crime remains unsolved despite President Joko Widodo vowing to bring those responsible to justice.
Calling the case one of many rights abuses committed since Indonesia formally took Papua over in the 1960s, Markus Haluk, director of the United Liberation Movement for West Papua, said they hoped Christians around the world would open eyes to their suffering.
"In this special moment of Advent, we ask that Christians, church leaders everywhere, including the Holy Father Pope Francis, will stand and be present among us. People who are being persecuted, who are weak and powerless," he told ucanews.
"Pope Francis, open your heart to this situation."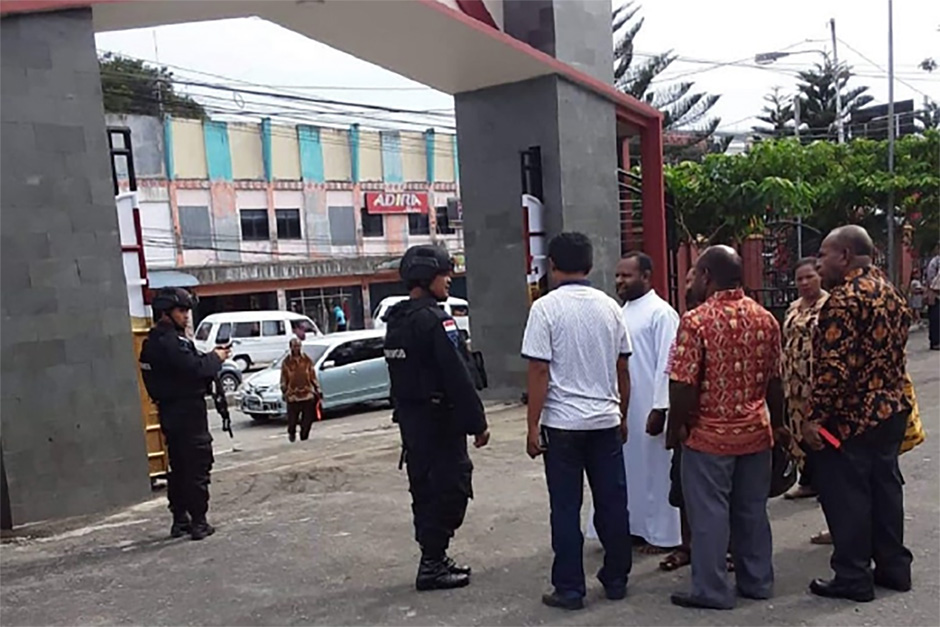 On Dec. 8, 2014, five students aged 16-18 were shot dead and dozens injured in Paniai when security forces opened fire on a crowd of protesters.
Following widespread condemnation, including from international rights groups, Widodo promised to resolve the killings as quickly as possible while attending Christmas celebrations in Jayapura, adding that he wanted Papua to be a peaceful land. However, no progress has been made.
Widodo's promises on human rights abuses have been empty ones for years, Haluk said. "Therefore, we ask fellow Christians to pray for our future as suffering, persecution, discrimination, racism continue to kill us," he said.
He pointed to more than 50,000 people, mostly Catholics, still displaced in Nduga district since December last year following a military crackdown after the murder of road workers by separatists.
A Nduga humanitarian relief team led by activist priest Father John Djonga claims that at least 200 people have since died due to poor living conditions and a lack of decent medical care.
Meanwhile, Haluk said the arrest of activists is still ongoing, adding to the more than 100 people hauled in for celebrating Papua's "Independence Day" on Dec. 1, the date in 1961 when West Papua's symbol of independence, the Morning Star flag, was first raised.
Father James Kosay, parish priest at Jayapura Diocese's Abepura Good Shepherd Church, where four students were arrested for displaying the banned flag while attending Sunday Mass on Dec. 1, said Catholics marked Advent with feelings of trepidation.
"The situation is not as peaceful … I am in the midst of people who are still haunted by feelings of insecurity," he told ucanews.
This was compounded by a large police presence on Dec. 8 as people celebrated the Second Sunday of Advent, he said.
"They claimed to want to maintain security but their presence among the flock was seen as a threat in light of previous trauma experienced at the hands of the security apparatus in this land," he said.
Source: UCA News