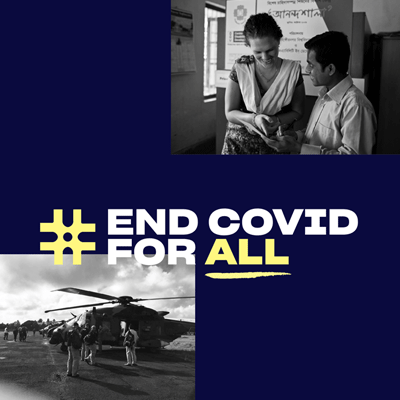 The Carmelites support the #endcovidforall campaign, asking the Australian government to ensure we assist others who are struggling through this pandemic. This COVID crisis is not going to end for anyone, until it ends for everyone.
Mayra Walsh, our Community Development Ministry Coordinator, said, "This year we have seen the economic impacts of the pandemic affecting local communities in Timor-Leste where we work. We support this campaign because it's important to us that our government reflects our commitment to ensuring that people everywhere are able to live with dignity".
While Australia has one of the world's best healthcare systems, too many of our neighbours around the world are ill equipped to deal with a pandemic. With no fences standing between any of us and COVID 19, it's time we offered a helping hand. Because we take care of our neighbours, and even though our borders are shut, our hearts will never be.
Together, let's pledge to stand in solidarity with all our neighbours, and encourage our government to provide vital support to vulnerable nations.
www.endcovidforall.com #endcovidforall