Our Newsletter - Latest Issue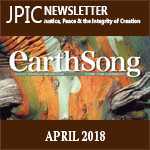 This month we are celebrating the gift of the Earthsong Library to the Carmelite Library in Middle Park. "This donation is a great responsibility and a great potential learning experience, enabling the Library to be the best ecospirituality library in Melbourne."
Today, as we take risks for the sake of something greater than our separate, individual lives, we are feeling graced by other beings and by Earth itself.
Joanna Macy

2018 Lenten Carbon Fast Calendar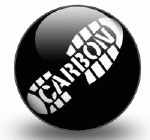 This Lent, we reflect on and transform our relationship with all of God's creation.
Through mindful consumption and simple daily gestures, we make a renewed commitment to stewardship of the Earth and its gifts.
pdf Download your copy (349 KB)
Say "No" to Corruption | Não à corrupção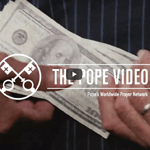 "What is at the root of slavery, unemployment, and disregard for nature and goods held in common? Corruption, a process of death that feeds the culture of death. Because the thirst for power and possessions knows no limits. Corruption is not countered with silence. We must speak about it, denounce its evils, and try to understand it so as to show our resolve to make mercy reign over meanness, beauty over nothingness. Let us pray that those who have material, political or spiritual power may resist any lure of corruption.". - Pope Francis
Watch the video (English) | Assista ao vídeo (Português)


For the elderly | Pelos idosos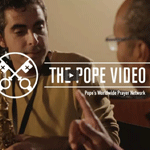 A people that does not take care of grandparents, that does not treat them well has no future! The elderly have wisdom. They are entrusted with a great responsibility: to transmit their life experience, their family history, the history of a community, of a people. Let us keep in mind our elders, so that sustained by families and institutions, may with their wisdom and experience collaborate in the education of new generations.
Pope Francis
Watch the video (English) | Assista ao vídeo (Português)

Timor Sea Breakthrough!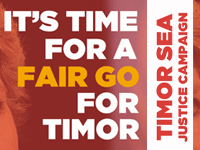 In what has been described as a "breakthrough" by the two governments, Australia and East Timor have reached an agreement for the framework of a new treaty that will finally set permanent maritime boundaries between the two countries. The Timor Sea Justice Campaign's spokesperson, Tom Clarke, welcomed the news but warned it was not yet a done deal.
We will not remain silently complicit ...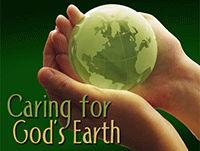 We will not remain silently complicit in the destruction of our common home. We urge our Carmelite Family to join us in a commitment to study, prayer and the performance of very simple gestures that will contribute to substantive change in our lifestyles. The culture of indifference is one of the key challenges within our communities and societies. Blessed Titus Brandsma, along with many other Carmelite saints, reminds us "We are not called to do great things. We are called to do the ordinary things in grand style."
Read the final message of the International Carmelite JPIC Congress
Uluru Statement from the Heart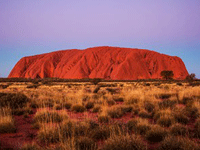 Indigenous leaders from across the country gathered from 23-26 May this year to discuss constitutional recognition of Aboriginal and Torres Strait Islanders. This First Nations Convention was the culmination of 12 regional dialogues held across the country.
You can pdf read the full statement (18 KB) from the Convention.


More JPIC Resources
Click on the image to open the document
| | | | | | |
| --- | --- | --- | --- | --- | --- |
| | | | | | |
Our Newsletter - other issues in 2017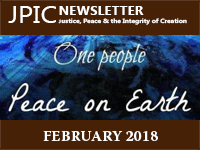 With a listening heart and confidence we approach the still small voice of the Spirit of God to respond to today's challenges, commencing this new year with a focus on our search for peace. Peter Clark leads us in reflection on peace using the Carmelite perspective.
To all people of good will who are working for social justice: never tire of working for a more just world, marked by greater solidarity!
Pope Francis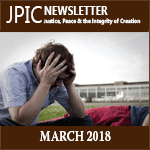 This month Peter Thomas looks at 'Our Forgotten People' and the connection between mental illness and homelessness.
The Australian Bureau of Statistics (ABS) estimates that 105,000 Australians are homeless on any given night and a high proportion of these people have a mental illness. Some estimates are as high as 75%.
Peter Thomas
Click the image below to go to the international Carmelite NGO website

pdf The Lord Hears the Cry of the Poor (902 KB)
A reflection on poverty, the desert and the Carmelite charism

pdf The God of Our Contemplation (902 KB)
Exploring the connection between the Carmelite vocation and work for Justice and Peace


The Carmelite Commission for Justice, Peace & the Integrity of Creation
is an outreach of the Carmelite Friars
of the Province of Australia and Timor-Leste