Our Lady of Mount Carmel parish is in Zumalai, a sub-district in Covalima Municipality on the south-west coast of Timor-Leste. There is only one main church in Zumalai, so the parish serves all the 8 villages, approximately 15,000 people. Many villages also have small chapels where mass services and prayer groups are held, as well as local youth groups.
The main work undertaken by people in the area is subsistence farming, followed by small business enterprises and employment by State-based institutions such as the police, military, schools, or local government. Education levels in the community are generally low, with 35% of the population having either never been to school or not completed their education.
Around the Zumalai church there are several buildings and institutions connected to the Carmelite community there. The compound includes Our Lady of Mount Carmel Central Catholic School (a primary and junior high school), the Beato Tito Brandsma boarding house accommodation, two residential accommodation facilities for Carmelite friars and visitors, and a kindergarten currently run by Carmelite Sisters.
Zumalai is also a central part of the Carmelites' community development work in Timor-Leste. The Carmel Impact charity supports several projects there, including: paying volunteer teacher subsidies; providing teaching resources and school building maintenance; running an annual youth festival; organizing safeguarding children training for local education and parish leaders; offering Community Scholarships for students at senior high school, vocational training courses and university; funding the boarding house; and providing emergency assistance when required, such as after Cyclone Seroja caused storm damage in April 2021.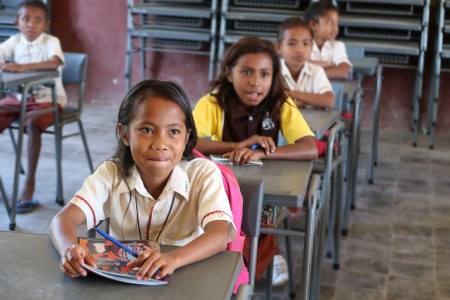 Students at OLMC Catholic School in class. The school regularly receives new teaching resources, including stationary, art supplies, math and
science resources, musical instruments and sports equipment.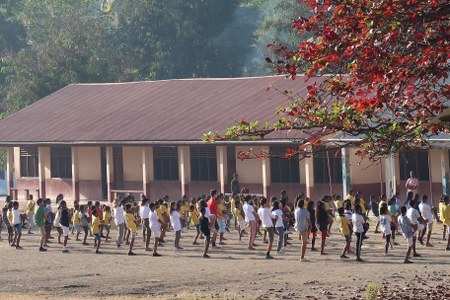 OLMC School is situated next to Zumalai Church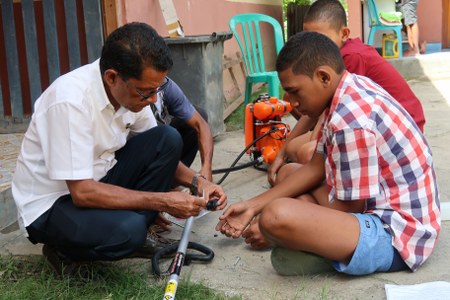 Brother Antonio (left) works with boarding house students to fix a gardening tool. The boarding house students are actively involved in
maintaining the grounds, including a beautiful garden and productive
vegetable patch.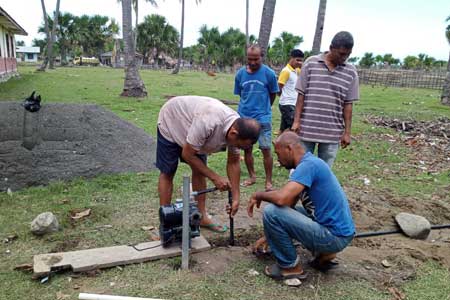 Teachers at the Catholic primary school in Raimea village, Zumalai, install a new water pump as part of a Carmel Impact funded project,
ensuring the staff and students have access to clean water at school.
For further information about the Carmelites in Timor-Leste, please contact:
This email address is being protected from spambots. You need JavaScript enabled to view it.
75 Wright Street
Middle Park Vic 3205

Telephone: (03) 9699 1922