Download the most recent JPIC Newsletter
This Lent, Catholics worldwide will embark upon a journey of ecological conversion
Lent is a time of preparation for Easter and the celebration of the Paschal Mystery. It can be for many Christians the most important time to reflect on one's relationship with God and how we are living our faith.
During this time of fasting and renewal, Catholics around the world are embarking upon a journey of ecological conversion through reflection, repentance, and renewal. Together.
Join this journey and connect with millions of Catholics today at https://laudatosilent.org/
Laudato Si' Lent features weekly reminders and ideas about how you can live this journey of ecological conversion, including opportunities to connect with others through retreats, webinars, and prayer services.
Throughout #LaudatoSiLent, you'll also find suggested activities on the Lenten calendar.
Each week will feature a "mini-fast" that will help all of us reduce our ecological footprint and reflect on our relationship with God and all creation.
We have ruptured our relationship with creation, and we will express our sorrow for our actions.
But by committing to concrete changes, we'll reduce our ecological footprint and inspire our sisters and brothers around the world to join us in this conversion process!
"Christian spirituality proposes an alternative understanding of the quality of life, and encourages a prophetic and contemplative lifestyle, one capable of deep enjoyment free of the obsession with consumption" (LS 222).
Help inspire our sisters and brothers around the world. Join Laudato Si' Lent https://laudatosilent.org/
Season of Creation
Celebration of the 2020 liturgical Season of Creation is a key centrepiece of the Fifth anniversary of LAUDATO Si. This is a time to join in this call to prayer, for integral ecological conversion and extensive action planning. The Catholic Community is making a major contribution to the global ecumenical effort to address the ecological crises facing Earth at this time and to restore reverent respect and care for the sacredness of creation.
We invite you to prayerfully reflect on the weekly reflections below; enjoy the magic of technology with the amazing Youtube clips to lift your spirits and wherever possible take your dreams, prayers and love for creation outside into nature.
Your Carmelite JPIC Team Josh, Peter, Agedo, Paul and Gabrielle
No to plundering - yes to sharing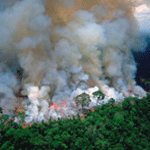 We are squeezing out the planet's goods. Squeezing them out, as if the earth were an orange. Countries and businesses from the global north have enriched themselves by exploiting the natural resources of the south, creating an "ecological debt." In addition, this "ecological debt" is increased when multinationals do abroad what they would never be allowed to do in their own countries. It's outrageous. Today, not tomorrow; today, we have to take care of Creation responsibly. Let us pray that the planet's resources will not be plundered, but shared in a just and respectful manner. No to plundering; yes to sharing.
Laudato Si' Week 17 - 24 May
Celebrate Laudato Si' Week 16-24 May
"I would like to invite you to participate in Laudato Si' Week from 16-24 May," Pope Francis said in his video message. We're living through history-shaping events. Laudato Si' teaches us how to build a better world–together. People everywhere are crying out for hope, and our faith is urgently needed to light the way. For Laudato Si' Week, 16-24 May, Catholics are uniting in solidarity for a more just and sustainable future.
Stand united with our brothers and sisters in faith as we grow through the crisis of this moment to build a better tomorrow. Read more about how to participate & watch the video.
Ecological Conversion
"Ecological Conversion" is a small book of 37 brief reflections written by Carmelite, Eduardo Agosta Scarel, and published by the Carmelite NGO at the UN. It offers some reflections to encourage us to take an active care for the environment, the earth, our common home.
The reflections start from the contribution of science, some key texts of the Bible, and the "ecological" theology present in the teachings of the recent popes of the Church, from Paul VI to Francis.
Download free from the Apple Store | Download pdf PDF version (3.88 MB)
Indonesian Papuans call on all Christians to recognize their plight
Papuans in Indonesia have called on Christians around the world, including Pope Francis, to include human rights abuses on their land in their Advent prayer intentions to "show humanitarian solidarity" with them.
The call was made on Dec. 8 as Papuans marked the shooting deaths of five Catholic students in Papua's Paniai district five years ago. The crime remains unsolved despite President Joko Widodo vowing to bring those responsible to justice.
Message of His Holiness Pope Francis for the World Day of Prayer for the Care of Creation
"And God saw that it was good" (Gen 1:25). God's gaze, at the beginning of the Bible, rests lovingly on his creation. From habitable land to life-giving waters, from fruit-bearing trees to animals that share our common home, everything is dear in the eyes of God, who offers creation to men and women as a precious gift to be preserved. I strongly encourage the faithful to pray in these days that, as the result of a timely ecumenical initiative, are being celebrated as a Season of Creation. This season of increased prayer and effort on behalf of our common home begins today, 1 September, the World Day of Prayer for the Care of Creation, and ends on 4 October, the feast of Saint Francis of Assisi.
Preparing for the Season of Creation
On 6 August 2015, Pope Francis announced the 'World Day of Prayer for the Care of Creation' to be celebrated on 1 September annually; a call 'to contribute to resolving the ecological crisis which humanity is presently experiencing'. We encourage you to participate by reflecting on your own experiences in nature and what it means to live on this planet Earth, a small blue dot in an expanding universe.
Our Sunday Reflections for the month of September will offer you thoughts and prayers along this theme which you may use in your liturgies or in personal prayer time.
Remembering East Timor's Vote for Independence 1999
"I was 24 years old in 1999. I was a Carmelite student, studying in Flores, Indonesia. Our Carmelite leaders in Indonesia gave ten of us East Timorese students permission to take leave from our studies and return to Timor to participate in the popular consultation.
I forget the exact date we left Flores. It was about one week before the vote on 30th August. It took one day and one night on the ferry. In the past when we travelled on an Indonesian ferry, we were free to move around, to go outside and have a look around. But at that time the ten of us stuck together. We didn't move. We ate together and sat together. It was tense.
The State of the Earth's Climate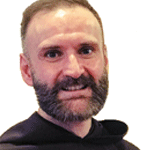 Renowned Carmelite climate scientist, Fr Eduardo Scarel, looks at the state of the earth's climate over the last 4 years - the 4 warmest ever recorded. He explains the causes of global warming and the results on temperatures, extreme weather events, ice shrinkage and the rise of CO2 emissions.
"The next few years are crucial", he says. "We are the last generation that could and should act to avoid crossing crucial turning points and avoid irreversible damage to our common home, the earth, the abode of humanity and the rest of God's creatures."
Seeking Asylum in Australia
The last issue in 2018 of CARMENGO the International publication of the Carmelite NGO contains a lead article on 'Seeking Asylum in Australia', written by Peter Thomas of our JPIC Team.
Carmelite NGO wins accreditation to UN Environment Program
The Carmelite NGO has been given accreditation to the UN Environment Program and observer status at its Assembly. This provides the Carmelite NGO with the opportunity to participate in the Regional Consultation meetings and in the preparation of the Regional Civil Society Statements. The Carmelite NGO is now able to submit written documents and participate in public meeting of the Committee of Permanent Representatives.
Accreditation provides non-governmental organizations with observer status to the Assembly and its subsidiary bodies and brings many advantages to the Carmelite NGO with respect to participation in the work of UN Environment's Governing Bodies, such as the United Nations Environment Assembly (UNEA) of UN Environment and the Committee of Permanent Representatives.
Our History, Our Story, Our Future
In every nation's story there are important moments—events and crossroads—that shape the chapters to come.
For all Australians this ancient land connects the stories of our past, our present and our future.
The Crocodile and the Kangaroo
'The Crocodile and the Kangaroo' is the story of the relationship between Timor-Leste and Australia written by Br Agedo Bento, OCarm. The story is told by the Crocodile (national symbol of Timor-Leste) and the Kangaroo (national symbol of Australia). It focusses on the negotiations between Timor-Leste and Australia over a just share of oil and gas reserves in the Timor Sea.
Click the play button below.
We will not remain silently complicit ...
We will not remain silently complicit in the destruction of our common home. We urge our Carmelite Family to join us in a commitment to study, prayer and the performance of very simple gestures that will contribute to substantive change in our lifestyles. The culture of indifference is one of the key challenges within our communities and societies. Blessed Titus Brandsma, along with many other Carmelite saints, reminds us "We are not called to do great things. We are called to do the ordinary things in grand style."
Read the final message of the International Carmelite JPIC Congress
Uluru Statement from the Heart
Indigenous leaders from across the country gathered from 23-26 May this year to discuss constitutional recognition of Aboriginal and Torres Strait Islanders. This First Nations Convention was the culmination of 12 regional dialogues held across the country.
You can pdf read the full statement (18 KB) from the Convention.
More JPIC Resources
Click on the image to open the document
| | | | | | |
| --- | --- | --- | --- | --- | --- |
| | | | | | |
Click the image below to go to the international Carmelite NGO website

pdf The Lord Hears the Cry of the Poor (902 KB)
A reflection on poverty, the desert and the Carmelite charism

pdf The God of Our Contemplation (112 KB)
Exploring the connection between the Carmelite vocation and work for Justice and Peace

---
The Carmelite Commission for Justice, Peace & the Integrity of Creation
is an outreach of the Carmelite Friars
of the Province of Australia and Timor-Leste
Subscribe to our eNewsletter