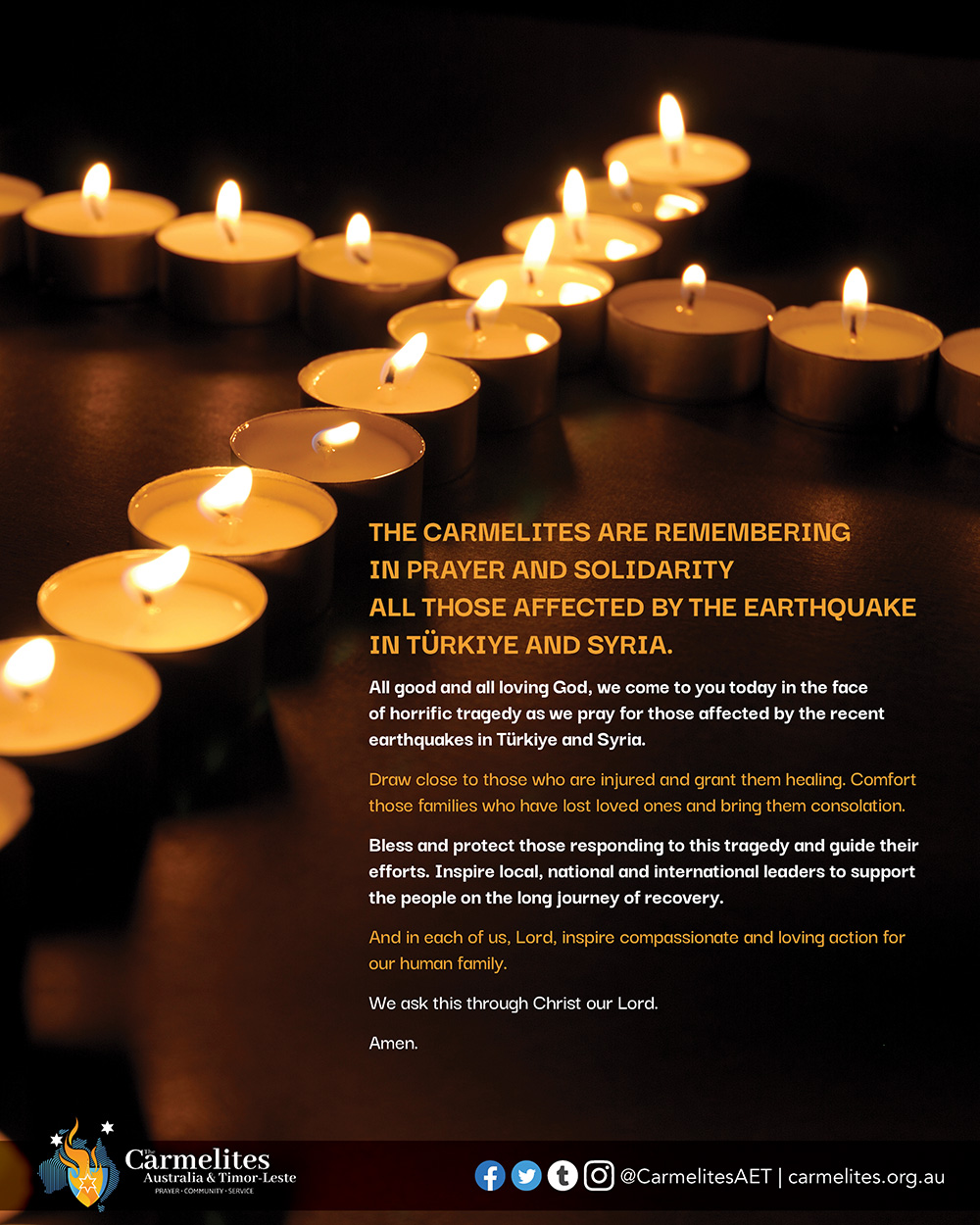 The Carmelites are remembering in prayer and solidarity all those affected by the earthquake in Türkiye and Syria.
All good and all loving God, we come to you today in the face of horrific tragedy as we pray for those affected by the recent earthquakes in Türkiye and Syria.
Draw close to those who are injured and grant them healing. Comfort those families who have lost loved ones and bring them consolation.
Bless and protect those responding to this tragedy and guide their efforts. Inspire local, national and international leaders to support the people on the long journey of recovery.
And in each of us, Lord, inspire compassionate and loving action for our human family.
We ask this through Christ our Lord.
Amen.