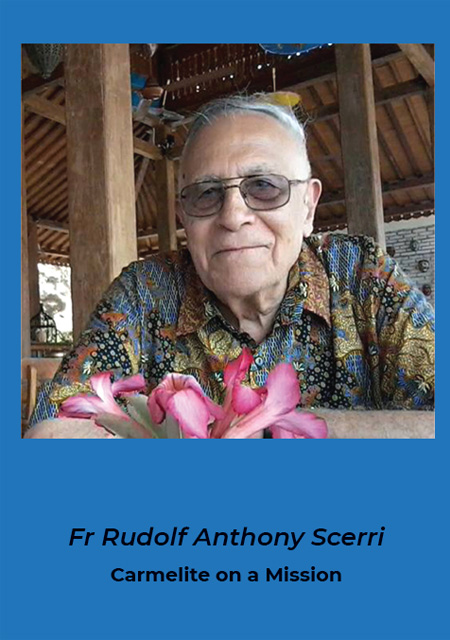 Fr Anthony Scerri has published his reminiscences of his long and varied life as a Carmelite. Responding to "the request of several kind persons both within the Order and outside," Fr Scerri captures on paper "a few reminiscences, a few events and people that stand out in my failing memory" in Carmelite on a Mission. A native of Egypt, he and his family migrated to Australia. After joining the Carmelites, he ministered firstly in Australia and then in Indonesia until he was elected a General Councillor of the Carmelite Order. He returned to Australia after finishing his term.
The book is punctuated with pictures of people and places from the various eras of Fr Anthony's life.
You can purchase your printed copy through Carmelite Media for US$22.00 (approx AU$33.13) including postage. It is also available as an eBook from Apple Books and Amazon.