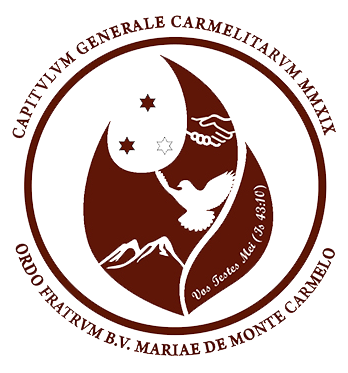 You are warmly invited to join the Carmelite Family in prayer for the General Chapter. Here is the official General Chapter prayer:
Lord, you have chosen and called each one of us to Carmel
to be witnesses of your love to every generation.
Send your holy spirit to guide us towards the future,
just as you did in the first days of our spring on Mount Carmel.
In this way, the brothers and sisters of the Order
can give an authentic and evangelical response
to the challenges which surround us,
recognizing your Face in the heart of the world.
Together as the Carmelite Family we pray for our General Chapter
under the protection of Mary our mother and Elijah the Prophet,
to renew with hope our vocation, our care and service of your people.
Amen