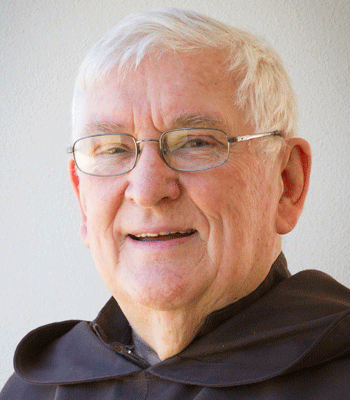 The Carmelites of Australia and Timor-Leste are mourning the loss today of Fr Ken Petersen who died peacefully in the early hours of this morning. Fr Ken was 81 and had been a Carmelite for 58 years and a priest for almost 52.
Ken served the Province and the People of God in the parishes of Coorparoo (QLD), Hilton (WA) and Middle Park (VIC), in formation ministry, Lay Carmelite National Chaplain and as Prior Provincial before establishing the Sancta Sophia Meditation Community at Warburton (VIC) with Sr Kathleen Murphy OP in 1996.
Sancta Sophia Meditation Community was founded to promote inter-religious dialogue, social justice and human dignity through the practice and teaching of meditation, days of prayer, retreats and spiritual counselling.
"Fr Ken died in the same peaceful manner as he had lived his last days, completing a life dedicated to peace and justice. Throughout his life, Ken both rejoiced in and generously shared his experience of God's spirit at work in his own life and helped others recognize it at work in theirs and others. We commend him to the God of mercy, love and peace. May Ken now flourish in the eternal embrace of God's love," Fr Paul Cahill (Prior Provincial).
Funeral arrangements are yet to be finalised.